A quick reintroduction since I haven't posted in quite a while: I've had interest in CMC back in the early 2000's when I raced a 94 Camaro in a regional production class. Unfortunately, I didn't live in a region that CMC was active and life got busy so I sold the car. My goal was to get back to racing when life settled down.
Fast forward to last year. I owned a 5th Gen Camaro 1LE and took it to Blackhawk Farms for a trackday. As expected, the next day I was researching how to get back to wheel-to-wheel racing. I was very excited to discover that CMC was now a thriving class in the midwest.
I went on the hunt for a 4th gen Camaro to either build or buy as an existing race car. This car was perfect and fell right in my lap. An '01 Z28 6spd manual with rear window defog, Hurst shifter and Monsoon radio as it's only options. It was a 1-owner and had only been in Iowa for a year. It was stored over winter so it was clean inside, outside and underside. I felt bad about tearing into the car, but it just seemed born to be a race car. It was all stock except for a K&N filter, skip shift and Flowmaster muffler. Here are the before pics (I had already added the wheels and brakes):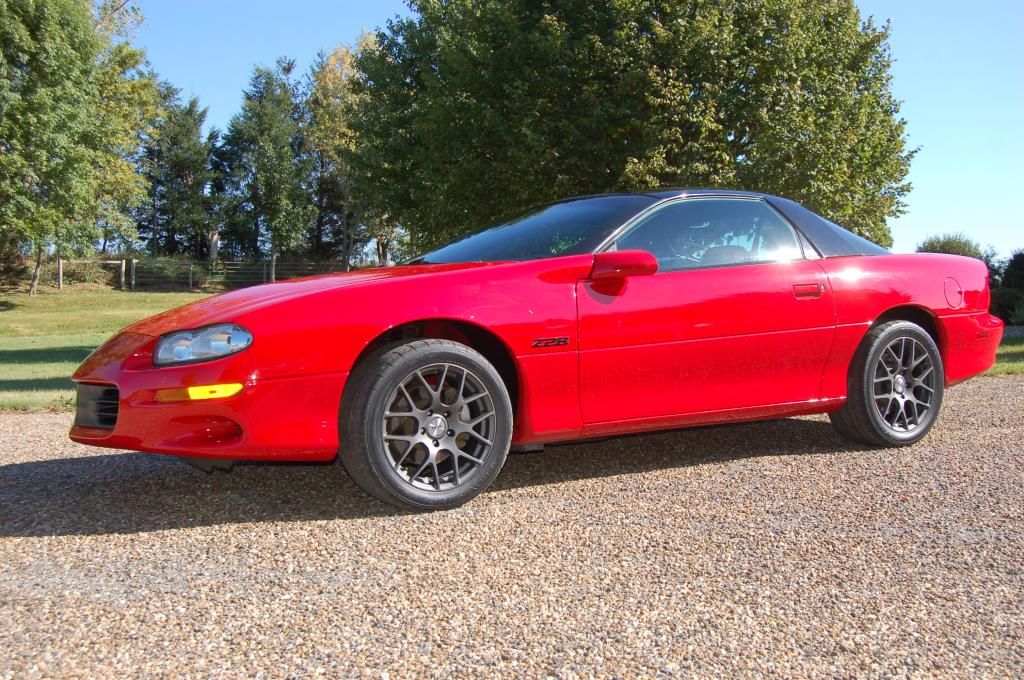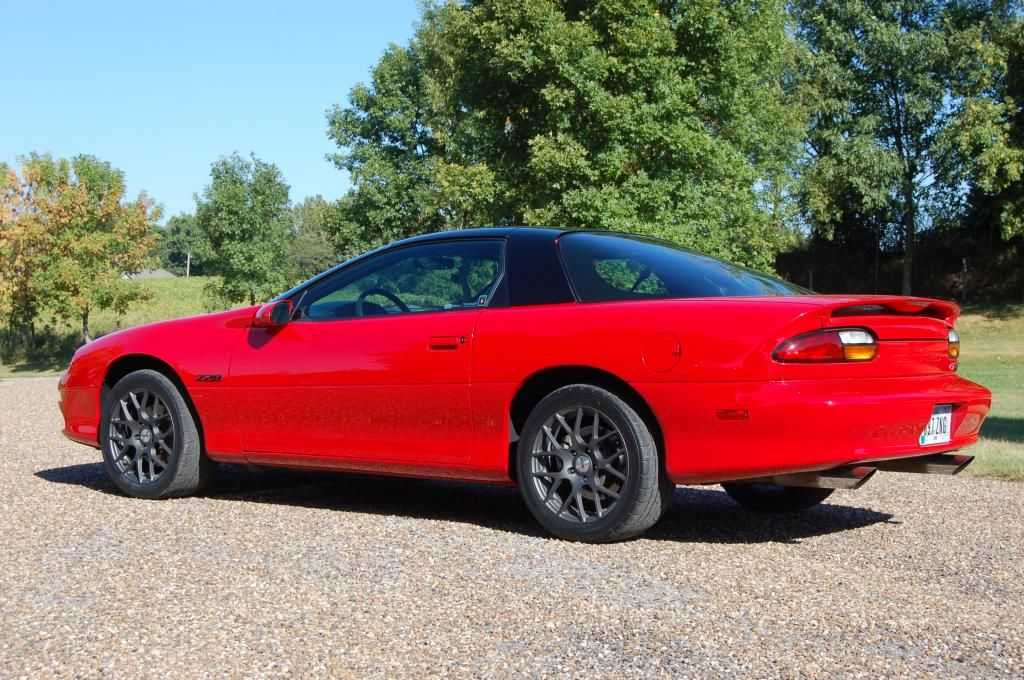 I went back to Blackhawk Farms shod with a fresh set of RA1's, a semi-stripped interior, and Wilwood brakes. Had a great time, brought it home and promptly started tearing the car apart.